Insurance Lead Generation
January 1, 2019
Insurance Lead Generation
Top 100 Google Ad Spender
In the hyper-competitive and mature insurance lead generation industry within paid search, "game changing" volume and efficiency gains just don't happen. That is, of course, unless your a partner of SEMoptimize.
SEMoptimize fundamentally altered and improved the DNA of the paid search efforts. Maximizing the opportunity to convert every search impression and dramatically improving quality of experience. The results speak for themselves.
Monthly Lead Volume vs. Cost-Per-Lead Efficiency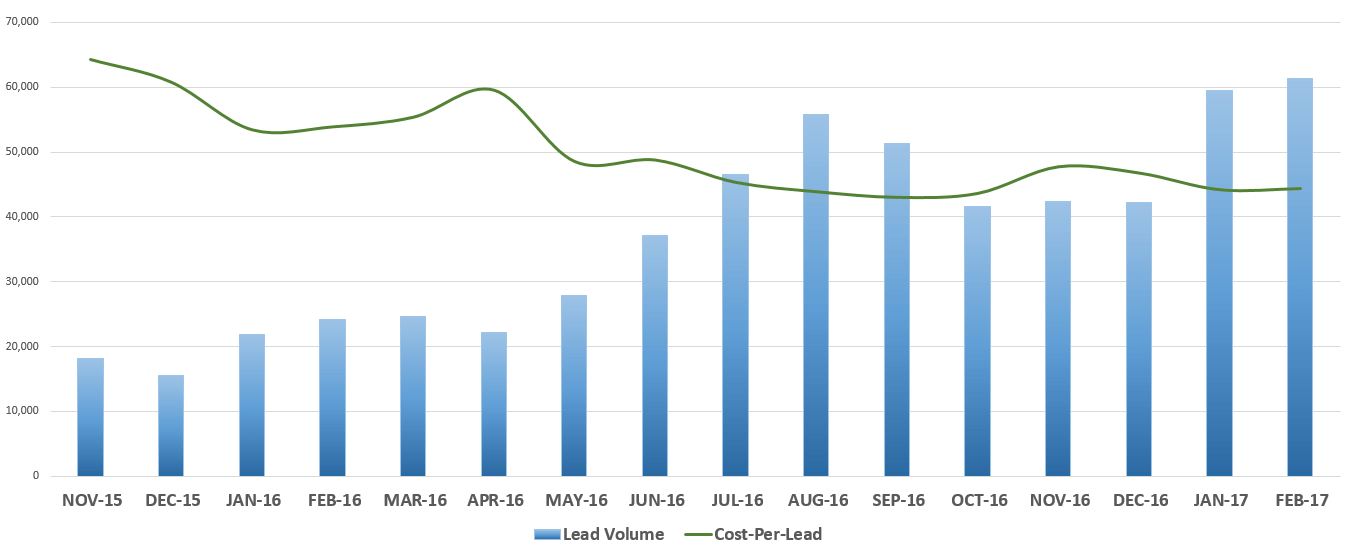 113.80% increase in lead volume y-o-y. 40.60% improvement in cost-per-lead efficiency.
Click-Through-Rate vs. Cost-Per-Click Efficiency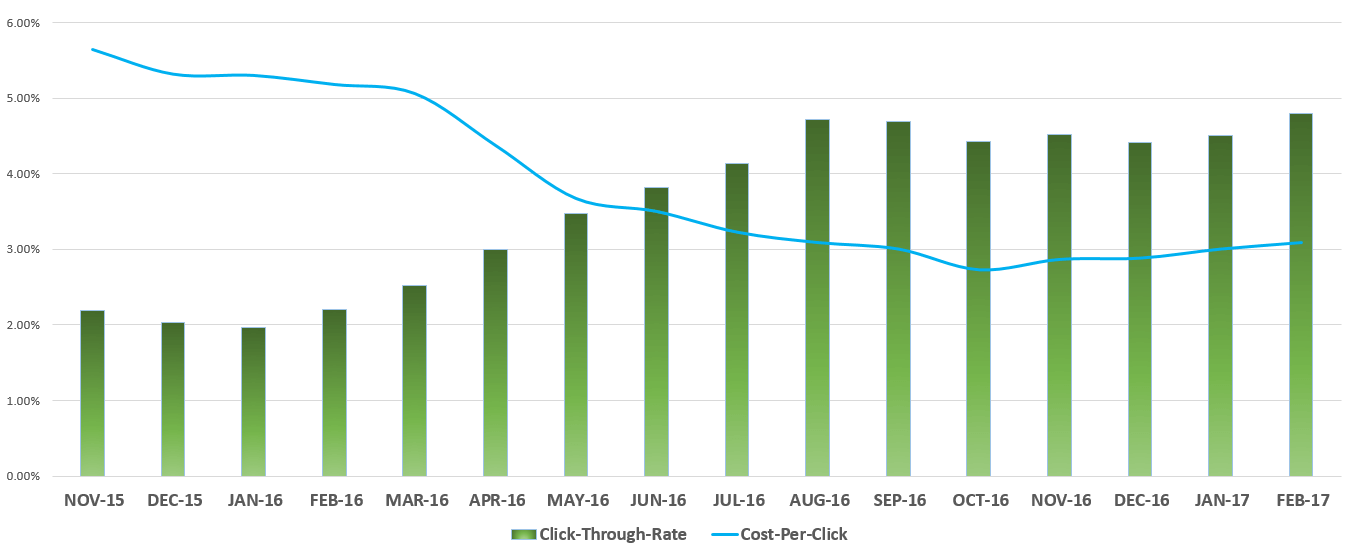 124.2% increase in search click-through-rate (CTR). 54.60% improvement in cost-per-click (CPC) efficiency. 179.6% increase in y-o-y traffic volume.