queryDNA optimization. search query optimization case results.
Over the last decade plus, Search Engine Marketing (SEM) has advanced and evolved to marked new heights and sophistication, but yet the fundamentals have remained the same.  Deliver the right search query, to the right keyword, with the right message, and on to the right landing page in order to maximize the opportunity to convert that user.  This sounds simplistic in nature, and it is, but achieving this optimal path every time, across the truly vast and changing diversity of qualified search queries, is an immense feat.  As a result, Search Engine Marketers as a whole routinely and consistently come up short.
SEMoptimize has set out on a mission to capitalize on the shortcomings of our competitors by thriving at the molecular level of Paid Search (PPC), where others just "mail it it" to the detriment of their clients.  Our unique process, technology, and industry leading expertise make it possible to capitalize, at great scale and with unmatched efficiency, on the intense detail and complexity of Paid Search that others avoid for benefit of simplicity.
As a result, our clients routinely leave their competition in the dust and see dramatic growth in both sales volume and profitable efficiency.
simply better at search. we've got the results to prove it.
insurance lead generation. top 100 Google ad spender.
In the hyper-competitive and mature insurance lead generation industry within paid search, "game changing" volume and efficiency gains just don't happen.  That is, of course, unless your a partner of SEMoptimize.
SEMoptimize fundamentally altered and improved the DNA of the paid search efforts.  Maximizing the opportunity to convert every search impression and dramatically improving quality of experience.  The results speak for themselves.
Monthly Lead Volume vs. Cost-Per-Lead Efficiency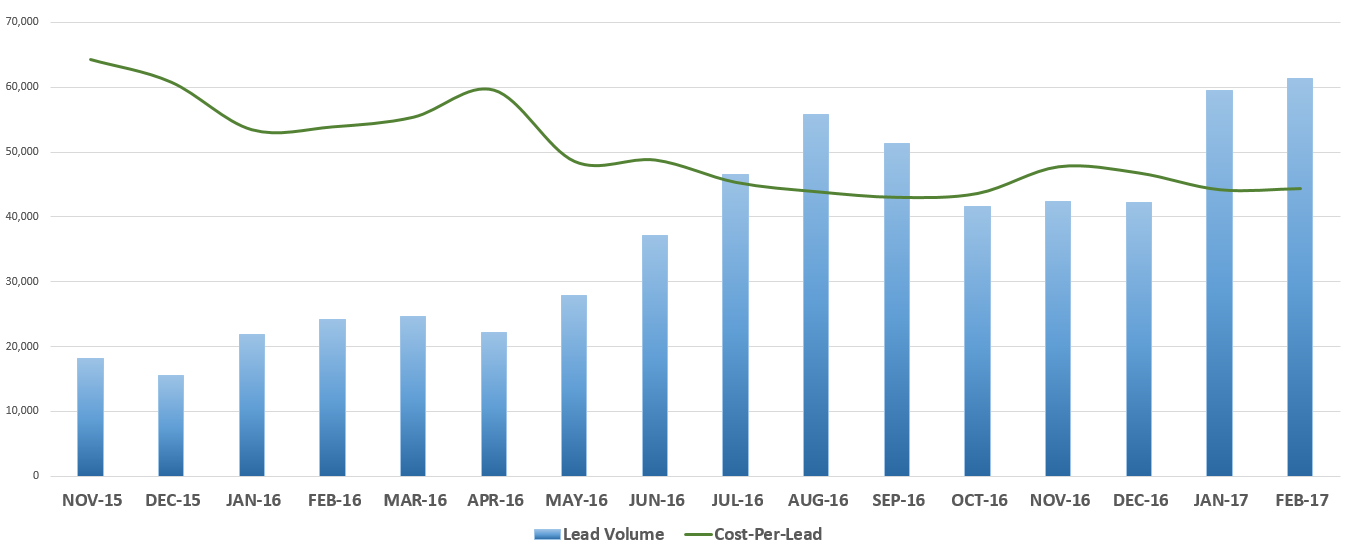 Click-Through-Rate vs. Cost-Per-Click Efficiency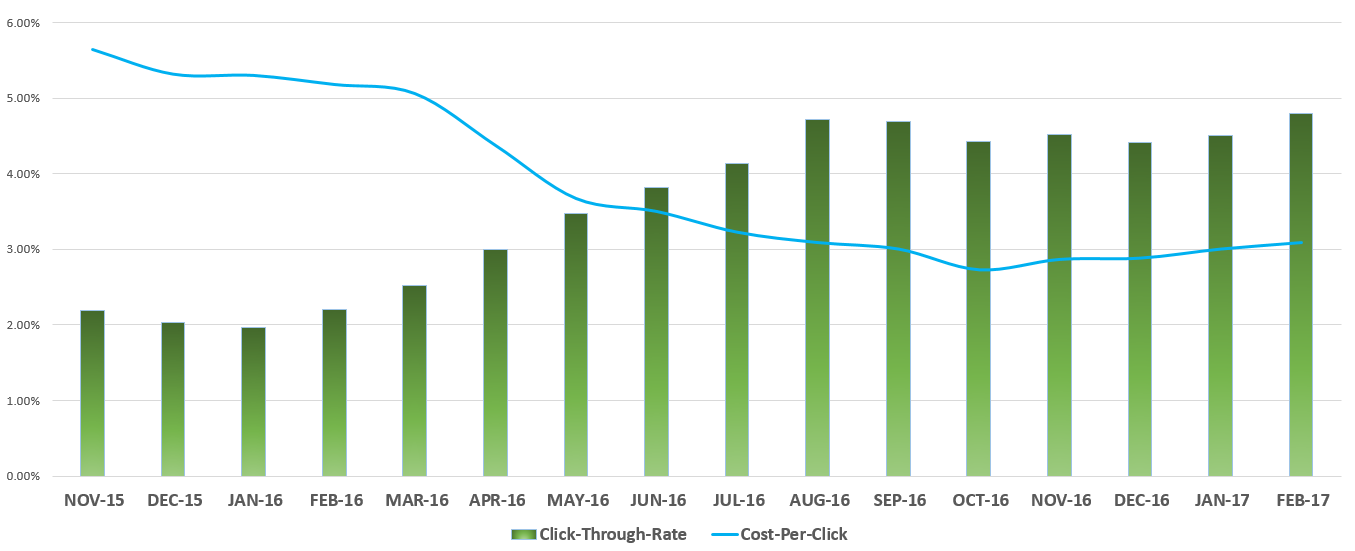 top 3 student loan provider.
No brand is too big and no vertical is too difficult.  queryDNA optimization, is an intensive and data driven process that optimizes paid search campaigns in the image of your own search query data.
SEMoptimize creates the ideal version of any paid search effort built in the image of your search query data.  No more guesswork.  No more dependence on inefficient broad matching.  No more 80-20 dependence on head terms.
No More Inefficient Keyword Matching

No More Dependence on Head Terms

eCommerce. education lead generation. the list goes on.